Kitchen Remodeling In Jenks, OK
Get yourself a kitchen you can be fully proud of. Request your free estimate and start today!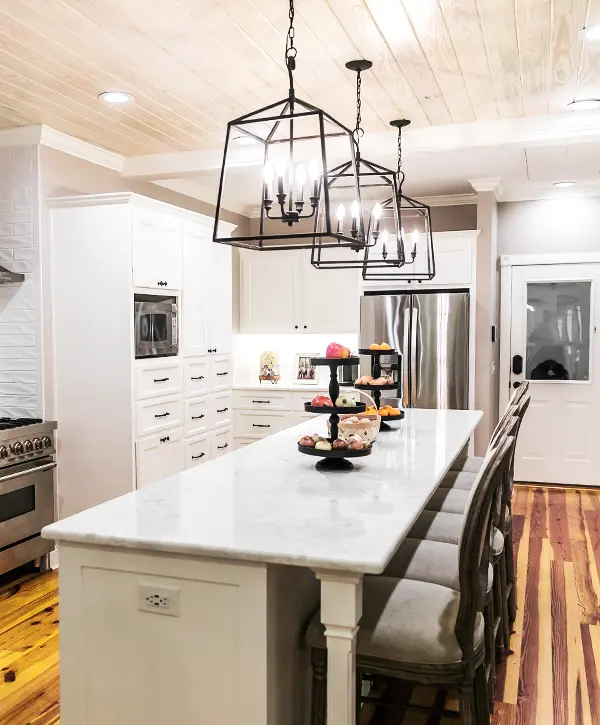 A kitchen remodel is a remarkable home improvement project that allows you to tailor your home to your long-term needs and ever-evolving preferences. In Jenks, OK, kitchen remodels can span from $25k to well over $100k.
At Unique Renovations, we offer competitive pricing, comprehensive remodeling services, and a dependable kitchen contractor who will simplify your journey. Experience a seamless transformation that aligns perfectly with your vision.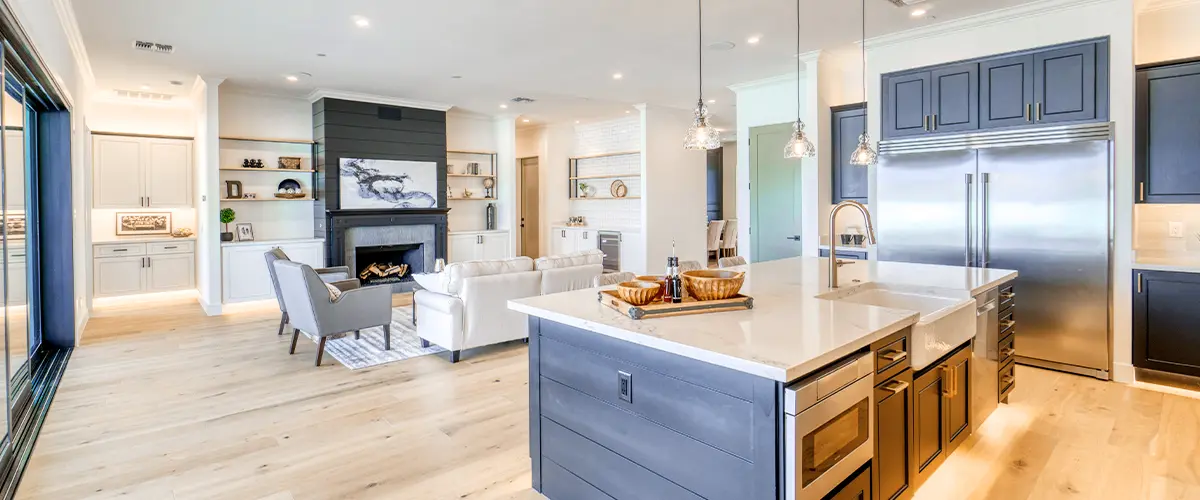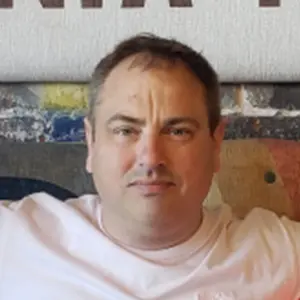 Josh – The Heart and Mind Behind Unique Renovations
Hi, I'm Josh, the heart and mind behind Unique Renovations. I've been renovating homes since I was 12, along with my uncles, who owned a roofing business. I was an aircraft mechanic, so attention to detail was always dialed in. Now, my goal is to show homeowners that remodeling can be a beautiful journey instead of a stressful endeavor, and I'm 100% committed to making that happen.
A Complete Kitchen Remodeling Service In Jenks, OK
We are dedicated to surpassing your project expectations, offering you the remarkable benefits of working with a highly skilled contractor. With every project we undertake, we consistently strive for excellence, and yours is no exception!
Get Inspiration From Our Portfolio!
Our expertise in kitchen remodeling showcases exceptional skills and craftsmanship that can enhance your new kitchen effortlessly. Explore our portfolio for some amazing ideas!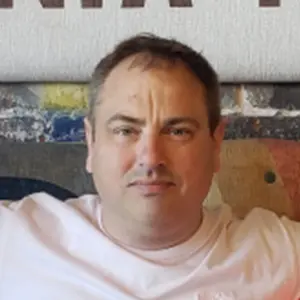 For inquiries regarding your kitchen remodel process, price, and materials, please feel free to reach out to us at (918) 809-7338 or simply click the button below to request a complimentary quote. We guarantee a prompt response within one business day to discuss your plans in detail.
Your Neighbors Loved Working With Professionals
We love seeing our clients embrace their new kitchen spaces. Here's what homeowners have to say about their experience with Unique Renovations.
I highly recommend this company! They have worked on both my home and business, and I would definitely use them again.
They are clean, professional, honest, stay in contact, do whatever is needed to meet a deadline, and their work is of the highest quality!
Unique Renovations did great work fixing water damage to our kitchen ceiling. They gave us a reasonable estimate and completed the project on time and on budget. Very satisfied with our experience.
Kitchen Remodeling Cost In Jenks, OK
Starting from $40,000, kitchen renovations in Jenks, OK, and nearby areas can surpass $100,000 for expansive spaces adorned with high-end appliances and exquisite cabinetry finishes. Our expertise lies in revitalizing kitchens ranging from $20k to over $100k, ensuring your vision becomes a reality, regardless of your budget.
What influences the kitchen remodeling cost:
| Type | Job Cost | Resale Value | Cost Recouped |
| --- | --- | --- | --- |
| Minor Kitchen Remodel - Midrange | $28,327 | $20,478 | 72.3% |
| Major Kitchen Remodel - Midrange | $82,580 | $28,564 | 34.6% |
| Major Kitchen Remodel - Upscale | $164,137 | $43,969 | 26.8% |
| Total | $275,044 | $92,011 | - |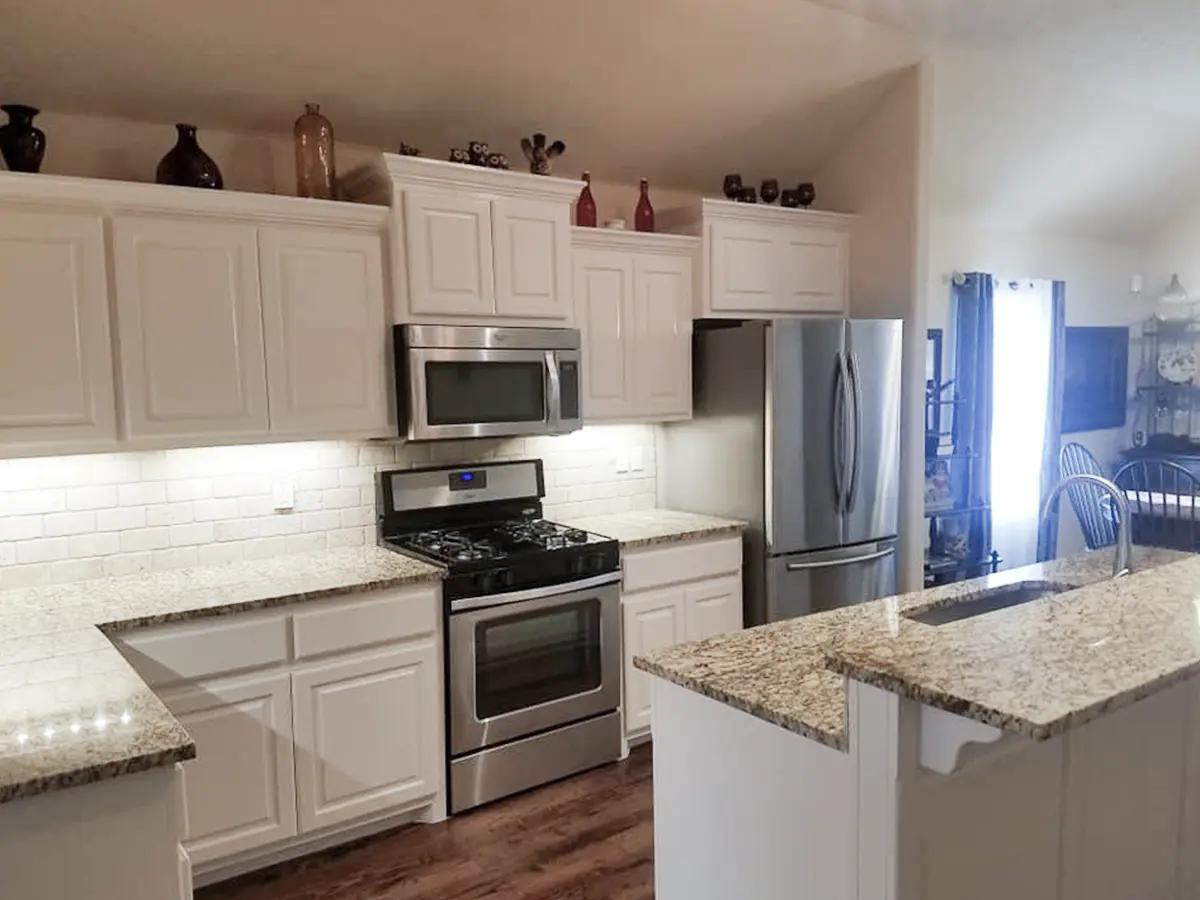 Small White Kitchen Remodel In Jenks, OK​
This 150 ft². kitchen remodel included:
This kitchen was quoted at $28,500, where refacing the cabinets was $6,500.
At Unique Renovations, we prioritize your satisfaction and convenience. Our goal is to design a kitchen that perfectly fits your needs and lifestyle. Our seamless process ensures easy collaboration, focusing on you, your time, and your investment. Trust us to exceed your expectations and deliver exceptional results.
We're Taking Care Of Everything For You!
Our main goal is to simplify the remodeling process, eliminating the stress and inconvenience often associated with projects in Jenks, OK. We have considered the most common concerns.
Kitchen remodeling projects come with a significant price tag but offer a remarkable return on investment. Our team is committed to working within your budget and can provide flexible financing plans to jumpstart your project.
We value your time and ours, and we aim to minimize on-site delays. Our main goal is to complete your project within the specified timeline, so you can enjoy your new kitchen while we efficiently assist the next homeowner.
A Simple, Quick, And Effortless Kitchen Remodel
Our process centers around your comfort and well-being. We are committed to ensuring that you fully embrace the thrill of this upgrade, and we confidently stand behind our assurance!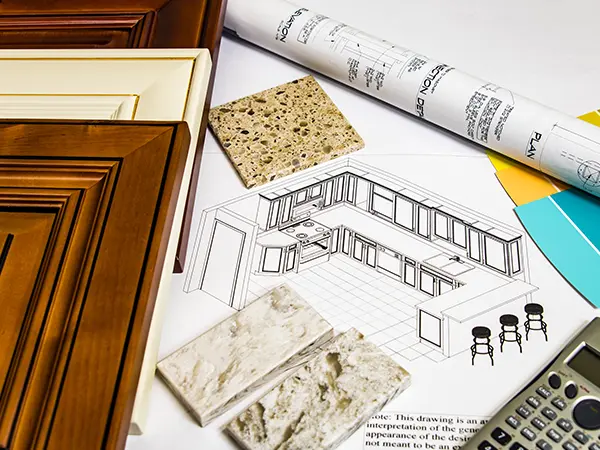 Get in touch with us, share your vision, and we'll help you out with advice and insights about your new kitchen.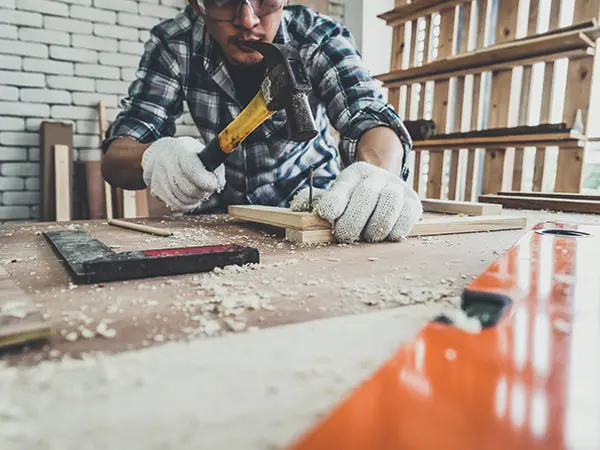 As soon as we pick the design and materials, we get to work according to our timeline. You'll have complete control over everything.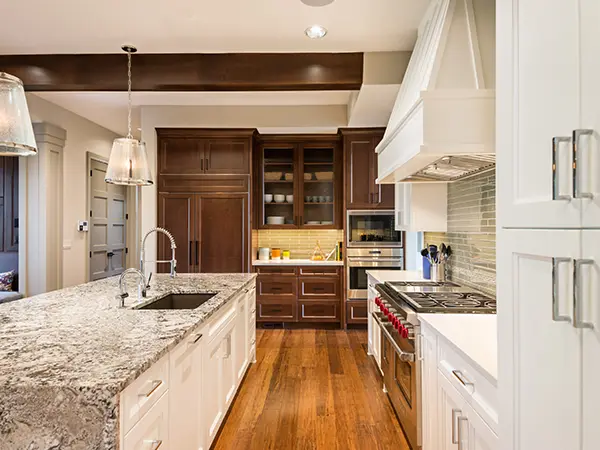 Your new kitchen is ready to host the best family gatherings you'll ever have! Start calling your friends!
Finally Get The Kitchen You've Been Dreaming Of
Owning a brand new kitchen in Jenks marks a significant milestone for you and your family. This investment holds immense value, not only in terms of increasing the worth of your property but also in filling you with a deep sense of pride. With your beautifully designed kitchen, you'll eagerly embrace the opportunity to entertain friends and loved ones every weekend.
If we've convinced you to pursue the remodel you've been longing for, please reach out to Unique Renovations at (918) 809-7338 or click the button below for a quote. We guarantee a response within one business day.
We LOVE our new remodeled kitchen! Josh and all of team members were excellent. Each crew that showed up cleaned up after themselves daily and took extra care of any and all furniture that was in the way.
From the custom cabinets to the paint quality and the trim carpenters- we would highly recommend this company for any or all of the above.
Josh and his crew remodeled my 2 bathrooms, renovated my kitchen, installed new flooring throughout my house and more, I couldn't be more happy with the work. He is great to work with!
Jenks, OK, exudes a small-town charm while offering an impressive range of attractions that highlight its rich history and vibrant culture. Notably, the city is home to the Oklahoma Aquarium, a world-class marine life facility that provides an immersive educational experience for visitors of all ages. Additionally, Jenks is known for its antique shops clustered in its downtown area, aptly nicknamed "Antiques and Arts District." The city also hosts popular events like the annual Jenks America Freedom Fest, filling the streets with vibrant energy, local music, and delicious food. Suffice to say, Jenks is a picturesque city that seamlessly blends natural beauty, history, and a sense of community.