The Best Bathroom Remodeling In Tulsa, OK
Ready to work with a real professional and see your vision through?
If you're in the market for a bathroom remodeling in Tulsa, OK, we bet you want to work with a reliable contractor who always puts your needs first. If that's the case, Unique Renovations might be just the right fit for your upcoming project!
We're a leading bathroom remodeler in Tulsa, Oklahoma, that's committed to your complete satisfaction and the success of your project.
You'll get a smooth bathroom remodeling process that keeps you in the driver's seat of the job. This way, you can call all the important shots and witness a high-quality transformation firsthand!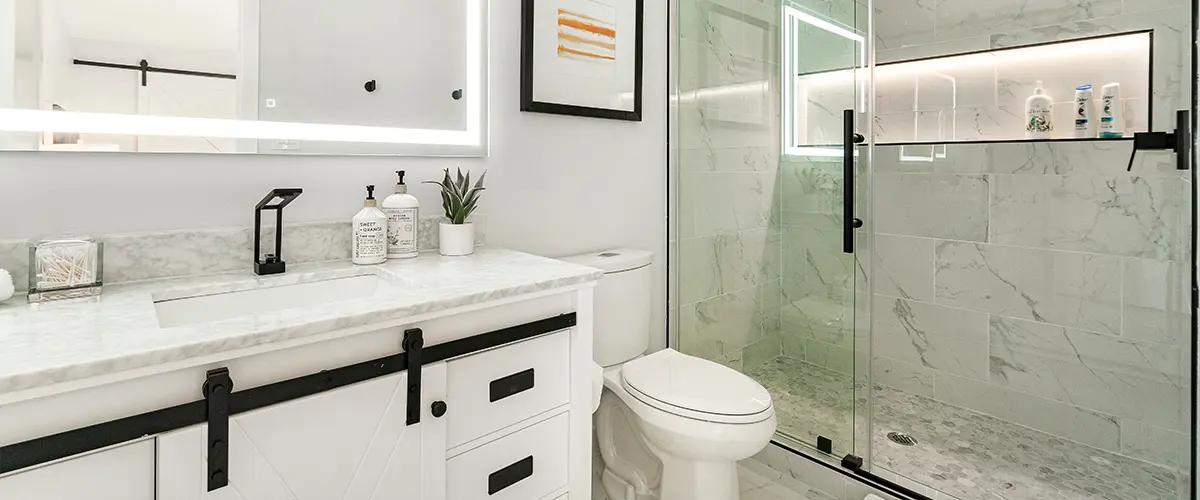 A Remodeler That Takes It One Step Further
We are dedicated to our craft and always worked towards improving ourselves with each project. Our unique renovations make us stand out from other contractors in Tulsa, and homeowners love getting all these perks that only top-tier contractors offer.
Besides a superior product, you'll also get:
Witness Your Vision Come Through With The Best Bathroom Remodel
Bathrooms are a high-traffic area with many people constantly coming and going. Needless to say, bathrooms must look sleek, function at 100% capacity, and be relatively easy to maintain.
However, dated bathrooms fail to achieve all these, and that's when you know you need a remodel.
Unique Renovations can assist you in creating the bathroom of your dreams – the ones you keep seeing on TV shows, in 5-star hotels, or remodeling magazines. We have what it takes to see your vision to fruition, and we'll even go the extra mile to offer you a complete service that ends with your complete satisfaction.
With us, you're making a real investment that significantly boosts the value of your home and makes your day-to-day activities so much easier and pleasurable!
Tulsa Homeowners Are Falling In Love With Their New Bathrooms!
Our bath remodels are a hit with Tulsa homeowners! No matter your requirements or style, we always strive to exceed your expectations and provide a high-quality product that will delight you with the outcome.
I highly recommend this company! They have worked on both my home and business, and I would definitely use them again.
They are clean, professional, honest, stay in contact, do whatever is needed to meet a deadline, and their work is of the highest quality!
Josh and his crew remodeled my 2 bathrooms, renovated my kitchen, installed new flooring throughout my house and more, I couldn't be more happy with the work.
He is great to work with!
Type Of Upgrades And Materials
During our in-house visit, we'll provide you with constant guidance and assistance from some of the best bathroom designers in Oklahoma. They'll help you choose the most cost-effective materials, upgrades, and features for your situation so that every dollar will be well-invested. Now, let's look at the most common upgrades and materials.
A Tulsa bathroom remodel is incomplete without a new vanity or cabinets. In fact, double vanities are becoming a very popular option for many of our customers. These offer extra storage and allow partners to have their own space and make their mornings more efficient.
The ambiance of the room will also be improved. Depending on your needs, a double vanity would be best for a master bathroom, while a basic custom model works well for guest bathrooms.
You'll want to choose between hardwood or MDF vanities. Both have some pros and cons. You'll also have to pick between:
Tubs and showers are a popular feature for many bathrooms, especially those undergoing a remodel.
There are many materials to choose from for tubs, such as cast iron, acrylic, fiberglass, porcelain-enameled steel, and more. Your selection should reflect your style preference and factors such as durability, maintenance requirements, and price point.
For showers, the best option would be a walk-in shower with a glass enclosure. These are expensive upgrades, but you can cut down the price if you only choose a glass door and a tile surround.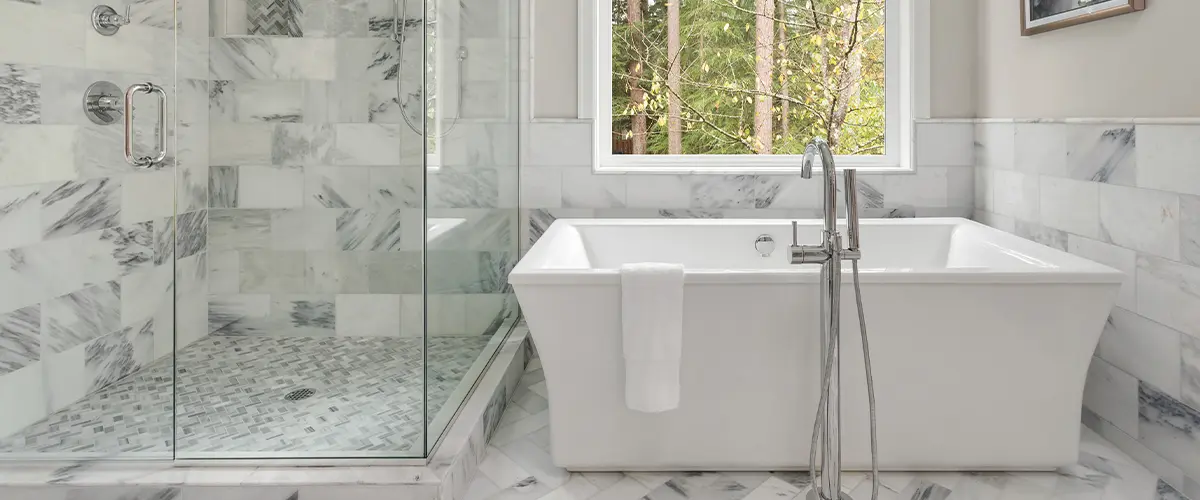 To find the right bathroom countertop, prioritize easy upkeep, sturdiness, and resistance. Moreover, ensure it complements your bathroom's overall aesthetic.
Quartz is, without a doubt, the finest countertop material. A manufactured stone that offers all of the benefits of natural stones without any drawbacks. Quartz is strong, crack-resistant, mold- and mildew-resistant, and its smooth surface makes it straightforward to keep clean.
Granite or another natural stone like soapstone or marble are always good alternatives if you're searching for a new countertop.
The quality of flooring in your bathroom is crucial for your experience. A well-designed floor can help connect all elements seamlessly and ensure a smooth transition between different areas.
Many homeowners love porcelain or ceramic tiles because they're extremely easy to maintain and they give an elegant vibe to your bathroom. With a beautiful design, an Italian porcelain tile or even ceramic would really uplift the look of your new bath.
Others prefer luxury vinyl planks or tiles (LVP and LVT) for a classier appearance. These mimic the natural look of hardwood or natural stone but without all of their cons.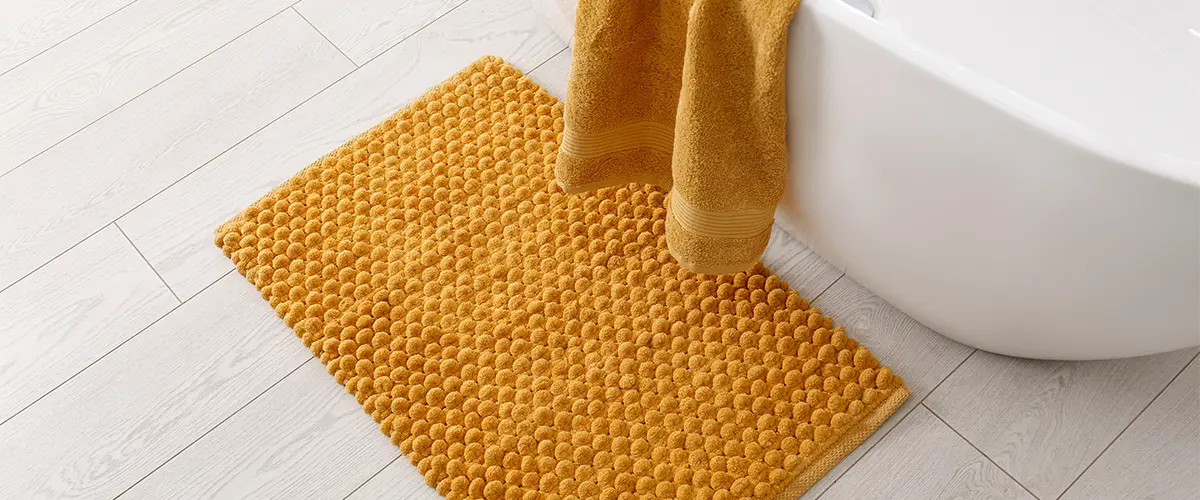 Experience A Pleasant And Satisfying Bathroom Remodel!
Our goal is to make your bathroom remodeling project stress-free and enjoyable by optimizing our process. You won't have to worry about any tension or stress and can expect a satisfying remodel from start to finish.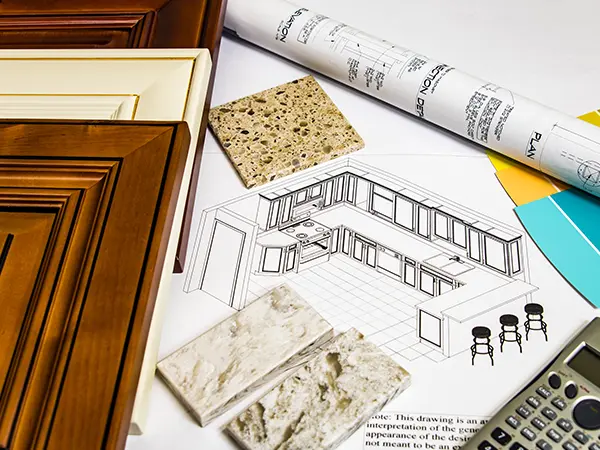 Get in touch with us, and let's discuss your project!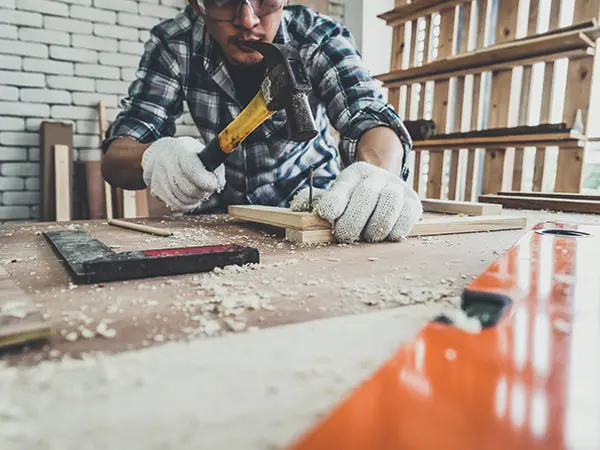 Watch us transform your bath and be in full control of everything!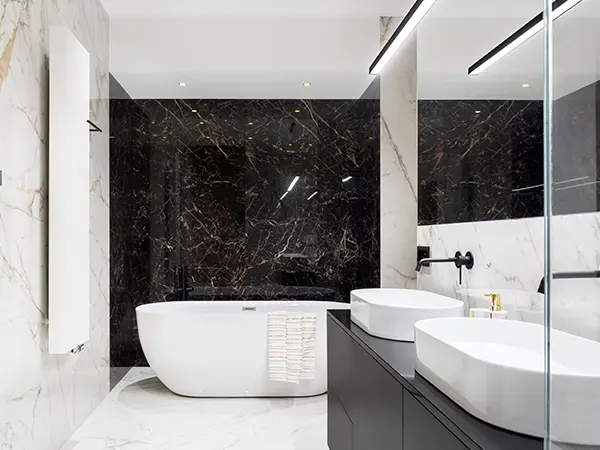 Your new bathroom is ready! Enjoy it!
Frequently Asked Questions
The Best Time To Get Your Bathroom Remodel Project Started!
Whether you're planning to sell your home in the near future or not, a bathroom remodel will always provide a valuable return on investment.
Remodeling your bathroom not only adds value to your property but also enhances your comfort and convenience. Therefore, if you are redesigning your bathroom to improve its functionality, it is a wise decision that will be beneficial for you in the future.
We at Unique Renovations in Tulsa assure you that you can count on us for your bath renovation project. Our top priority is to ensure a pleasant contracting experience for you.
Start Your Long Over Due Bathroom Remodel With A Pro!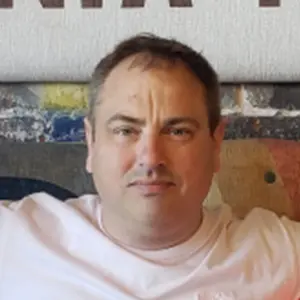 Request a free quote by clicking the button below and get our offer on your bathroom remodeling in Tulsa. Or talk directly to Josh, the owner of Unique Renovations at (918) 809-7338 to kick-start your project.