The Best Kitchen Remodeling In Tulsa, OK
Ready to work with a real professional and see your vision through?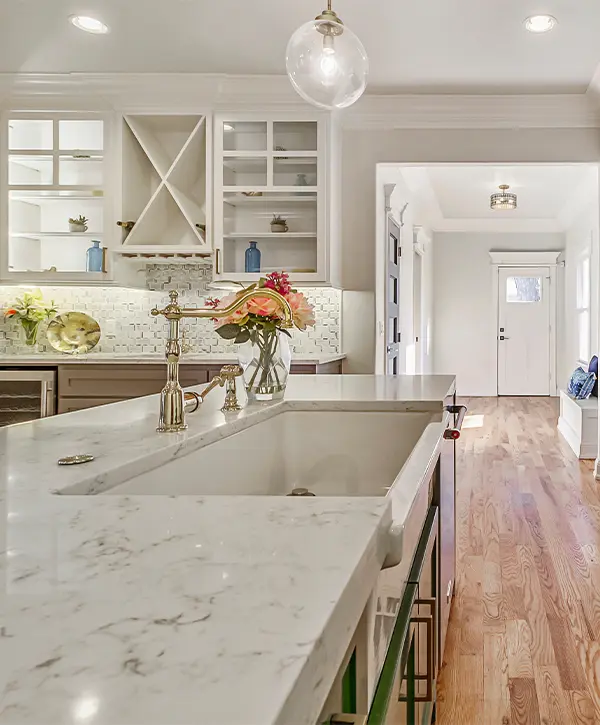 Unique Renovations offers personalized kitchen remodeling solutions in Tulsa, OK, that cater to your individual needs and preferences.
We are a top remodeling contractor in Tulsa with extensive experience in designing stunning kitchens that you will be proud of. Our aim is to assist homeowners in finding their love for their kitchens, and we are fully committed to making sure that your new kitchen space meets all your expectations and leaves you completely satisfied.
We prioritize your needs and preferences and do our utmost to ensure that your kitchen meets all your evolving requirements and desires.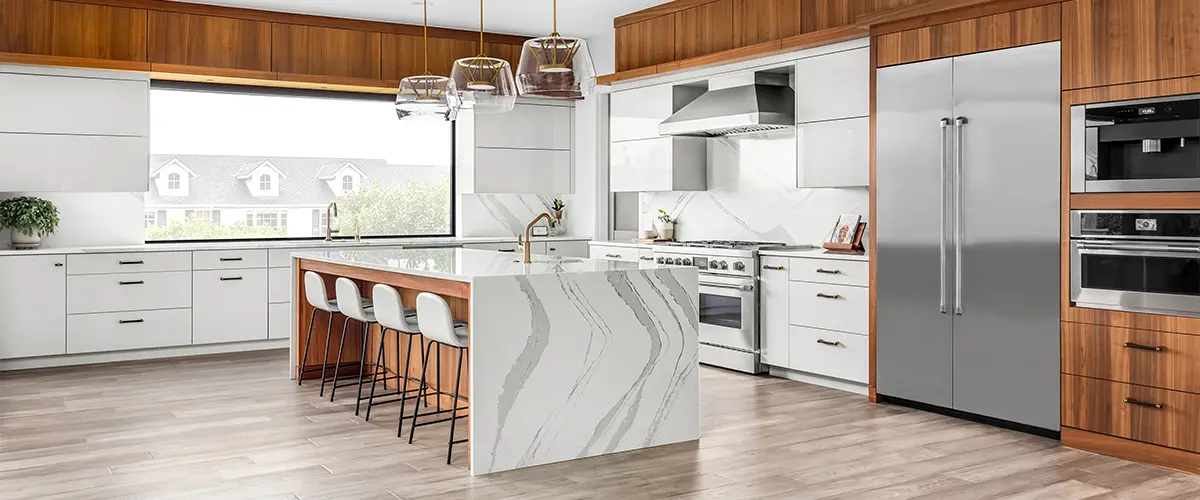 A Kitchen Remodel That Keeps Giving
Our goal at Unique Renovations is to surpass your expectations by consistently fulfilling our commitments and providing the exclusive benefits that only the best contractors offer. We appreciate you, your time, and your investment so that we will exceed your expectations with our service!
Get Your Premium Kitchen Remodeling In Tulsa, OK
Finding a reliable contractor who can successfully complete your remodeling project to your desired standards can be difficult. You may have to sift through multiple contractors who are promoting their services excessively.
At Unique Renovations, our goal is to show homeowners that our approach to contracting is different.
We are committed to enhancing Oklahoma's remodeling industry and giving homeowners a high-quality kitchen remodeling service that guarantees their complete satisfaction.
We have a skilled team of craftsmen committed to ensuring you are satisfied with your new space. Our business philosophy revolves around exceeding expectations, ensuring that every project we undertake meets the highest quality standards.
We offer professional kitchen remodeling in Tulsa, OK, so if you're looking to work with professionals on your home upgrade, check out our offer right now!
Open-Space Kitchen Remodel In Tulsa, OK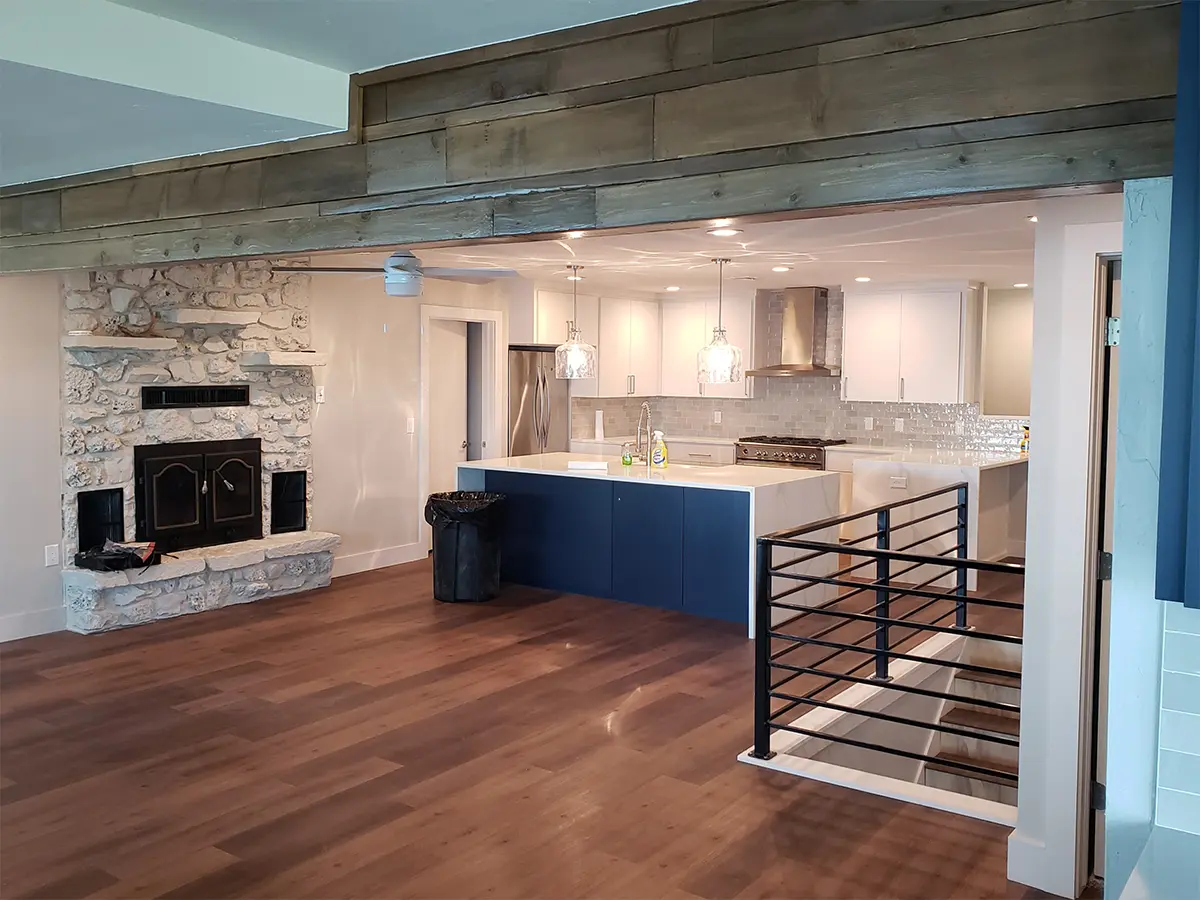 This 200 ft². kitchen remodel included:
This remodel was quoted at $52,000, where the kitchen cabinets alone were $14,500.
Homeowners Love Their New Kitchens In Tulsa
Numerous homeowners, similar to yourself, have already remodeled their kitchens and are extremely content with the results. We have gotten positive reviews and anticipate that a lot of them will opt to hire us again. Here are the aspects they appreciated about the process:
I highly recommend this company! They have worked on both my home and business, and I would definitely use them again.
They are clean, professional, honest, stay in contact, do whatever is needed to meet a deadline, and their work is of the highest quality!
We LOVE our new remodeled kitchen! Josh and all of team members were excellent. Each crew that showed up cleaned up after themselves daily and took extra care of any and all furniture that was in the way.
From the custom cabinets to the paint quality and the trim carpenters- we would highly recommend this company for any or all of the above.
Type Of Upgrades And Materials
Selecting upgrades for your kitchen renovation can be challenging due to the extensive range of options available. Our specialists will guide you in selecting the most practical and cost-efficient solution to cater to your specific requirements. However, if you prefer to opt for the premium upgrades available in the market, you are welcome to do so!
Let's see some of the most popular kitchen upgrades and materials.
The most popular upgrade for homeowners who are remodeling their kitchens is kitchen cabinets. These cabinets take up a significant amount of space in the room and help establish the overall mood and style of the kitchen.
Kitchen cabinets can be:
According to KCMA, the best ROI comes from semi-custom cabinets, so if you're planning to raise your home's value and get more money from it, these are the way to go.
Hardwood floors may not be a good choice for kitchens or bathrooms because water spills and stains can easily damage them.
If you're looking for cost-effective and easy-to-install flooring options, luxury vinyl planks or tiles are an excellent choice. While porcelain or ceramic tiles are also great options, they tend to cost more and are tougher to install.
Consider refinishing as an excellent choice to revitalize your hardwood floor. It's worthwhile and feasible even if you're on a tight budget or adore your wood floors. But remember to seal and treat the wood to sustain its quality frequently.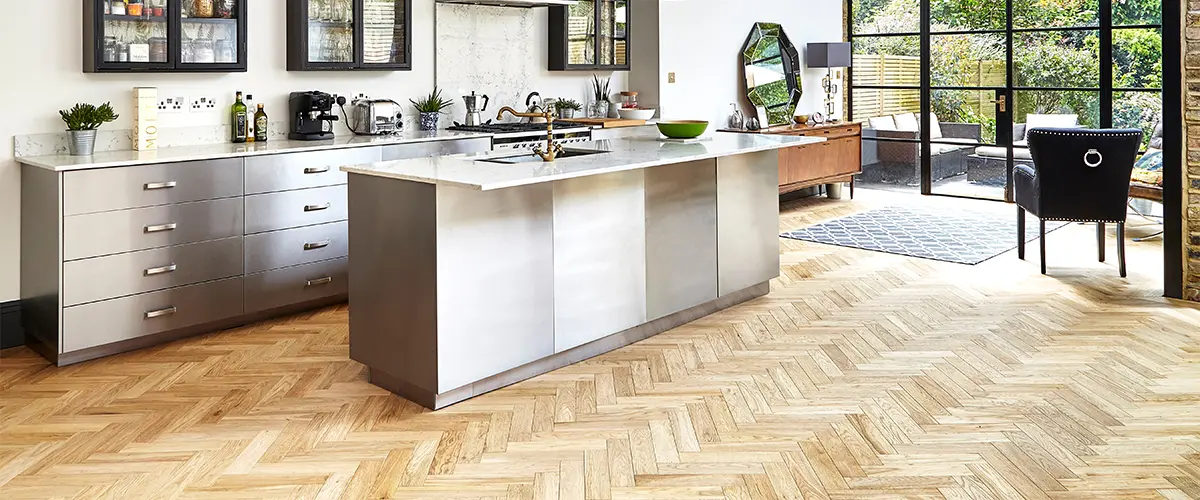 If you are installing new cabinets, it is necessary to replace the countertops as well. This will ensure that they match the new design and create a cohesive look throughout the space.
Homeowners in Tulsa, OK, prefer granite and quartz countertops because of their attractive look and long-lasting durability. Quartz is stronger and more suitable for busy kitchens than granite, as it's a synthetic stone. Although it may be more expensive, it's believed to be the better option for countertops.
Soapstone or marble are more upscale options that uplift the vibe of your kitchen. However, both of these materials are softer stones, so they're less resistant than quartz.
Buying new kitchen appliances mean a couple of things.
If you're lucky enough, you might even find some great kitchen appliances packages in big box stores like Home Depot or Lowe's – you just need to keep an eye out for these.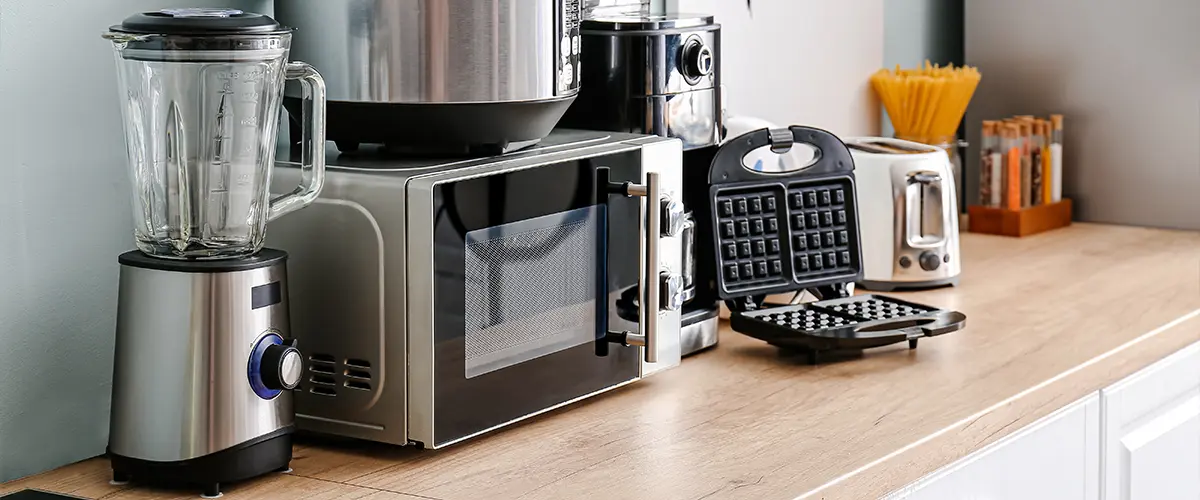 A Quick And Simple Kitchen Renovation Process
We acknowledge that remodeling can be stressful, but we strive to provide a comforting and satisfactory experience. Our goal is to surpass your expectations and make sure you love your freshly renovated area.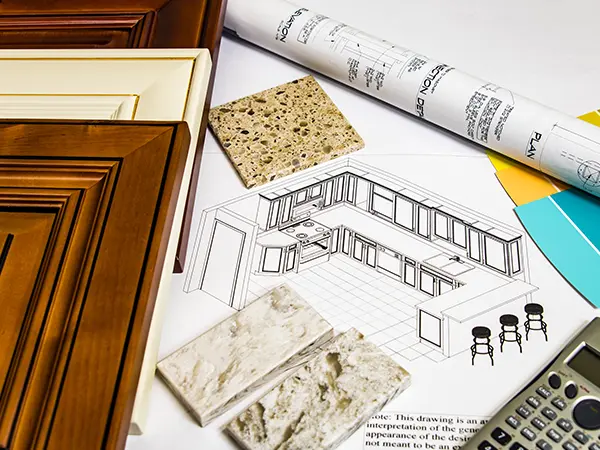 Contact us via our form or by phone, and let's discuss your project!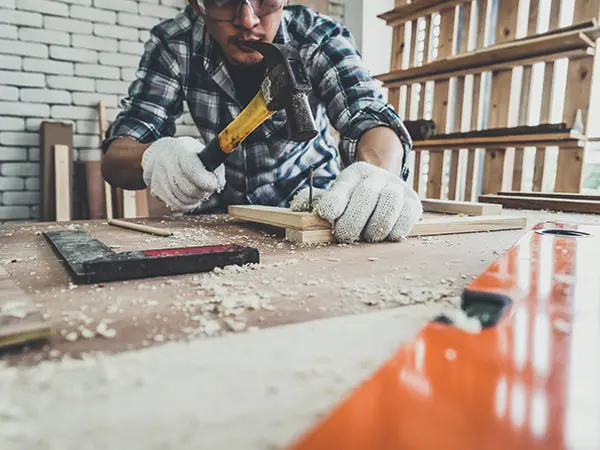 We begin renovating your kitchen and always keep you in the loop.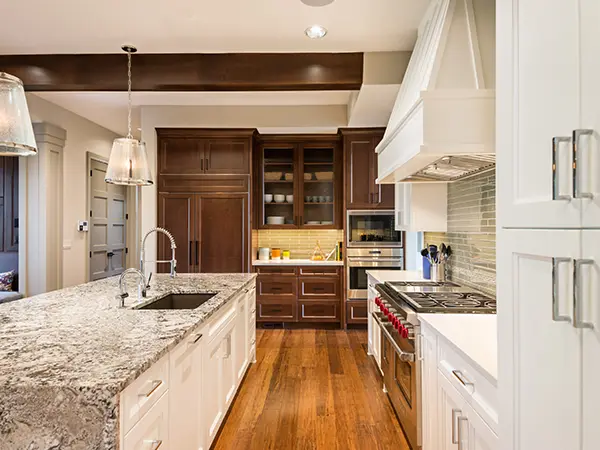 We'll have our final walkthrough, and then you can enjoy your new kitchen!
Frequently Asked Questions
Uplift The Functionality And Vibe Of Your Kitchen
If your kitchen doesn't meet your needs anymore and feels outdated, it could be a good idea to give it a quick makeover.
We will ensure that your kitchen remodeling project runs smoothly and relieve you of any stress or anxiety that may come with it, despite its complexity.
At Unique Renovations, we don't just offer the most cost-effective solutions for your new kitchen, but we'll ensure you'll fully enjoy the excitement of remodeling your kitchen!
You'll get:
Take Your Kitchen Space To The Next Level Of Efficiency!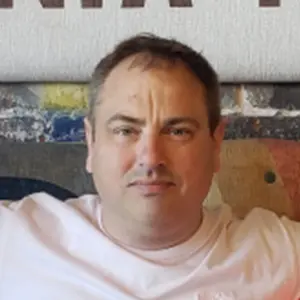 Request a free quote by clicking the button below and get our offer on your upcoming kitchen remodeling in Tulsa. Or talk directly to Josh, the owner of Unique Renovations at (918) 809-7338 to kick-start your project.